Certification Service for Production Process in Thailand
Having their operations in the free zones becomes another option for most automotive manufacturers in Thailand due to investment promotional privileges for import duty on machinery, equipment, tools and their components necessary for industrial and commercial purposes or any operation useful for the nation.
Apart from that, tariffs and excise taxes are exempt while the value added tax rate is charged at 0 percent for any material exported from and imported to the free zones.
Free Zone means an area specified for operations with industrial and commercial purposes, and other operations useful for the nation's economy. Materials imported into the free zones will reap duty privileges, as specified by laws.
Thailand Automotive Institute's Automotive Technology Section, as assigned by the Customs Department, acts as the center to provide the certification services on production processes for free-zone automotive companies in Thailand.
The certifying procedures are executed on auto parts production processes, indicating that they are not as easy as specified in the Customs Department's Announcement No. 63/2012. The following certifying procedures, which have started from the year 2008, are below.
For more information, please contact 02-712-2414, ext. 6507 and 6508.
Following document is required to apply for certification on production processes in Thailand.
Thailand Automotive Institute's Announcement No. 28/2011 on revision of certification fees in Thailand
Application Letter
Operational record
Inspection records of materials at production places for the first-tier manufacturers
Inspection records of materials at production places for the second-tier manufacturers and other following tiers.
Assembly form
Attachment for inspection records of materials at production places, for names and codes of raw materials
Tooling photos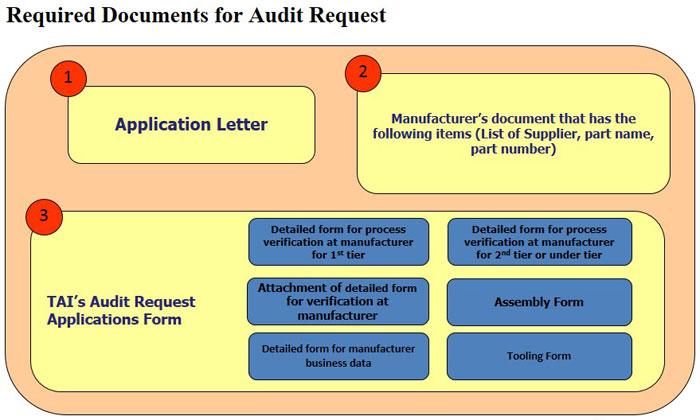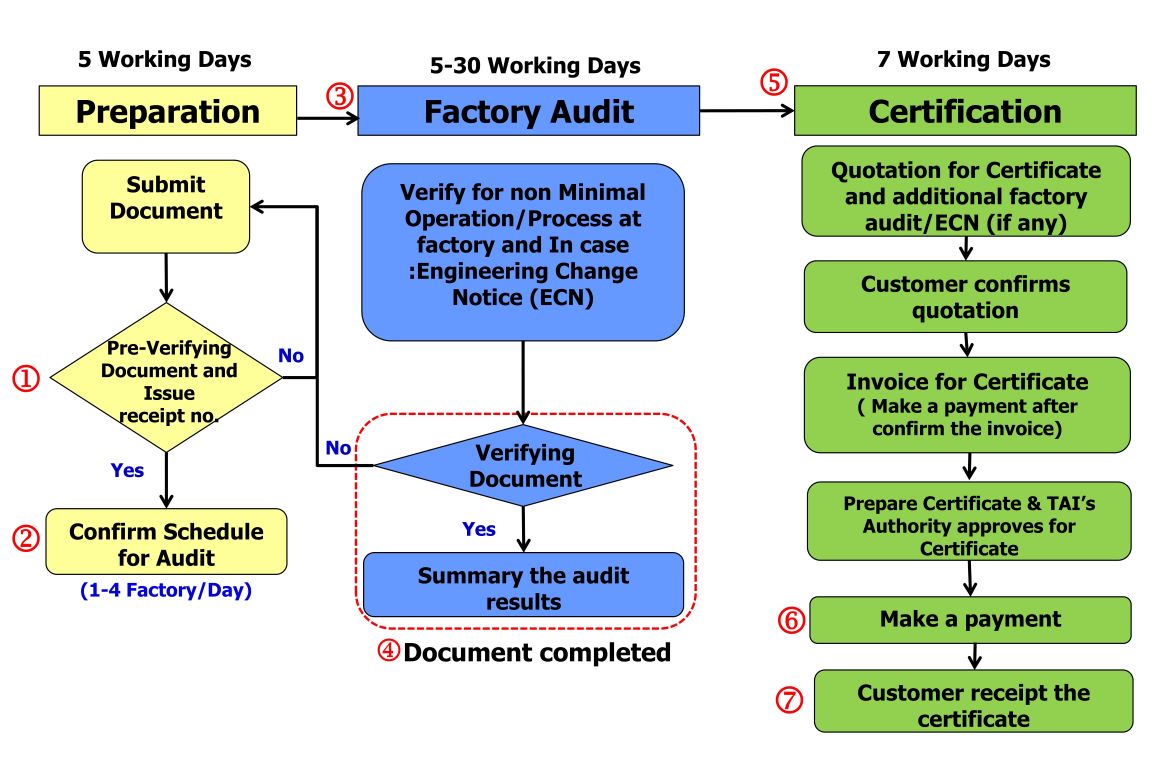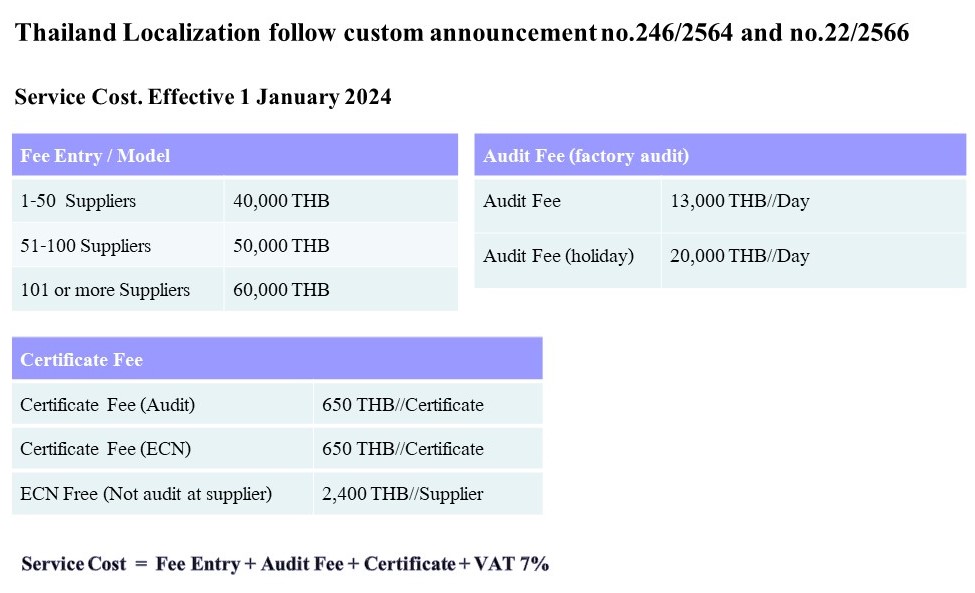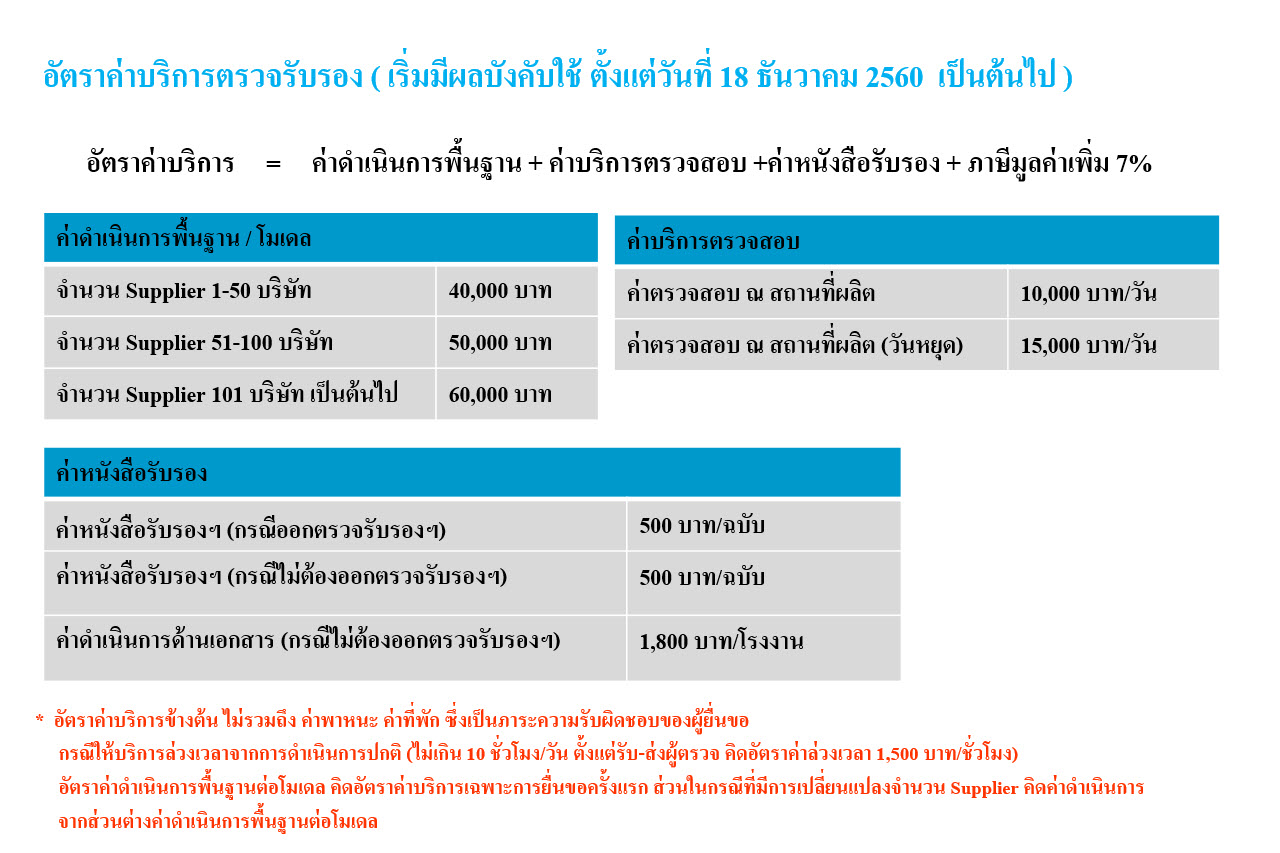 NEED MORE INFOMATION?
Call our lab or fill this form and We'll respond quickly
Tel.(+662)324-07100710 - 9 Ext. 134,135,138