TAI Audit and Assements mission for Thai Automotive Industry development
Articles_News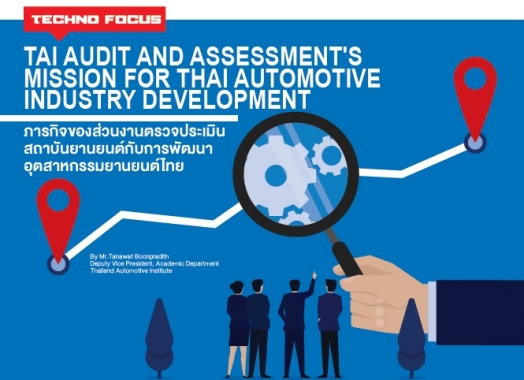 Thailand Automotive Institute (TAI) is a specialized organization established under the resolution of the Cabinet with the purpose to be the center of automotive industry development and increase the competitiveness in the world market. At present, TAI has many missions such as testing services, HRD trainings, automotive industry research and auditing services. And this article TAI would like to present Audit and Assessment services. The Audit and Assessment division provides two main services:
1) Free Zone Audit
2) Inspection Body Accreditation (IB)
1. Free Zone Auditing Service according to The Customs Department Notification No. 144/2560
To apply for Free Zone privilege, the applicant must have an establishment located in Free Zone area and must have a significant production process in accordance with the notification of the Office of Industrial Economics which stipulates at least 40% of RVC cost. By this privilege the operators have exemption of import duties on raw materials imported from foreign countries.
For the costs of RVC, the raw materials can be declared in 2 cases.

1. In case of importing raw materials from ASEAN countries, they can be declared by using Form D.

2. In case of domestic production process, the operators can submit the applications to TAI for inspection the raw material production process to certify as non-minimal and significant process. TAI has improved an inspection system and the auditors' competency constantly. At present automotive technologies have been developed rapidly, which makes our auditors need to keep pace with technological changes too. Currently, we also have specified criteria for electrical vehicle raw materials to be in line with technology development as following: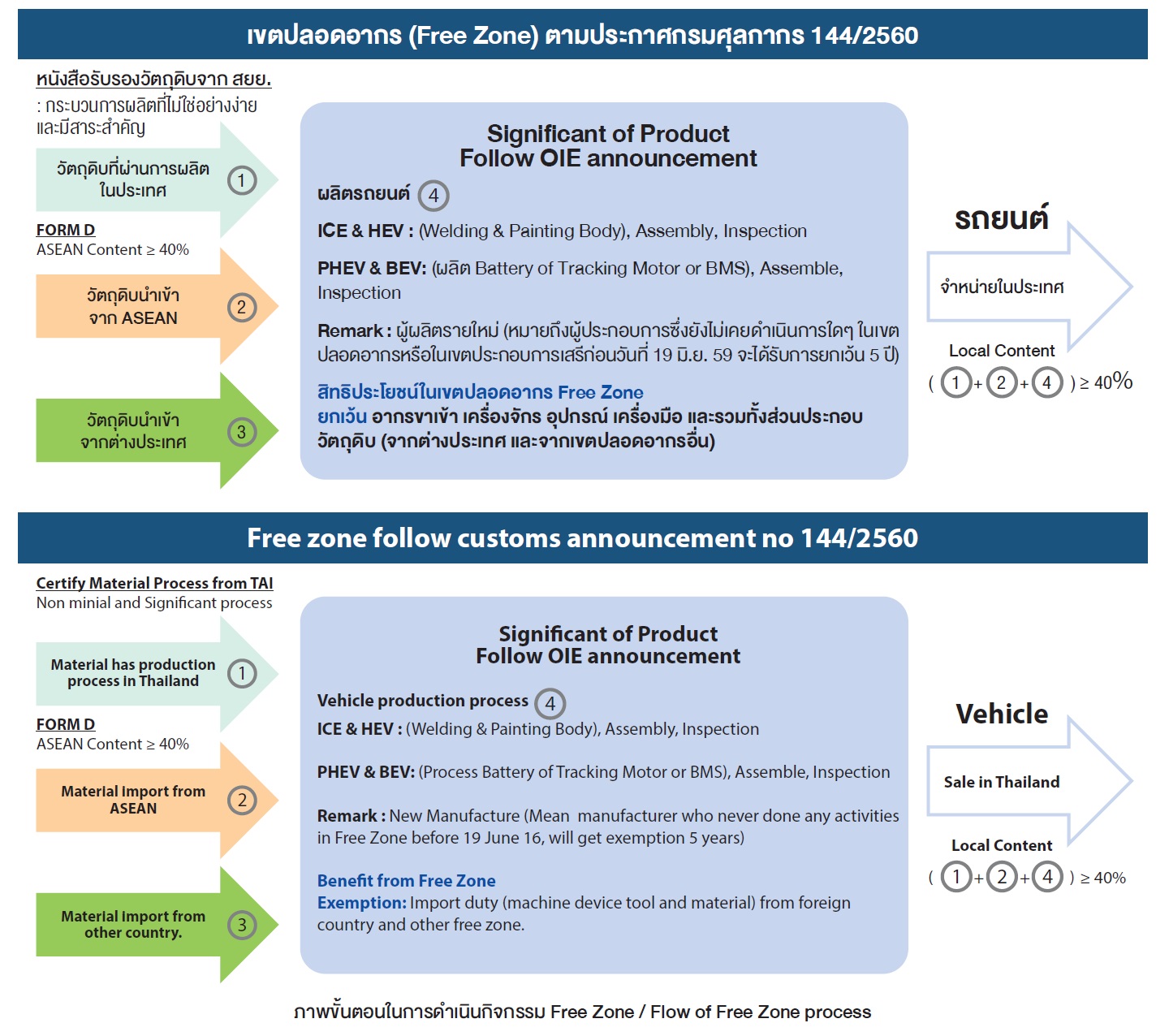 1.Traction Battery
Batteries are considered as an important part for electric vehicles (xEV) and currently being developed for more efficiency, smaller size and cheaper price which will be key factors for the xEV price decrease and influencing consumers' purchase of xEV in the future. Currently, the most popular type of xEV batteries is lithium-ion which its highlight is the higher of energy storage capacity and electric power comparing nickel-lead and lead-acid batteries including high electric potential, low self-discharge rate and high safety.

Not only the lithium-ion batteries are widely used, especially for plug-in hybrid electric vehicles (PHEV) and battery electric vehicles (BEV), but the nickel-type batteries such as nickel metal hydride are also used in some hybrid electric vehicles (HEV) as well.
The battery is the key part that the government has support policies for domestic investment promotion. And the criteria for certifying battery manufacturing process are divided into 3 levels which are as followed:

1. Battery pack manufacturing process is to start with a cluster of modules makes up a pack and assemble the pack with other components such as housing, wire harness, cooling systems, sensors and other devices before functional test.

2. Battery module manufacturing process is to start with a cluster of cells makes up a module and assemble the module with other components such as housing, wiring harness, cooling systems, sensors and other devices before functional test.

3. Battery cell manufacturing process is to start with electrolyte filling into cell which its assembly process with cathode, anode and separator inserted into the housing manufactured from foreign countries before functional test and module and pack production respectively.

Currently, the production of batteries used in electric vehicles in Thailand is mainly in pack manufacturing due to the first stage of production is low. In the future the more xEV volumes increase, the more opportunities in battery module/cell assembly investment including other important parts of batteries such as high voltage wire harness, housing, cooling system, electromagnetic compatibility (EMC) filter, etc.


2. Traction Motor
Traction Motor is one of the key parts of xEV which responsible for converting electrical energy to mechanical energy for vehicle propulsion which has both DC motor and AC motor. Mostly traction motors used in xEV are AC power to produce high torque even at high speed and high power including motor structure conducive to good heat transfer which is suitable use for towing or vehicle propulsion. In addition the AC motor acts as a generator by using regenerative braking to convert the mechanical energy from spinning wheels into electrical energy to recharge back into the battery.

At present, the government has a policy to support the domestic production of Traction Motor by specifying processes as the criteria for free zone certification such as wire winding process or domestic production of key parts such as rotor, stator, and housing (select 2 in 3 from the list) which these parts can create an investment opportunity and use Thailand as a production base of xEV industry for domestic markets and exports as well.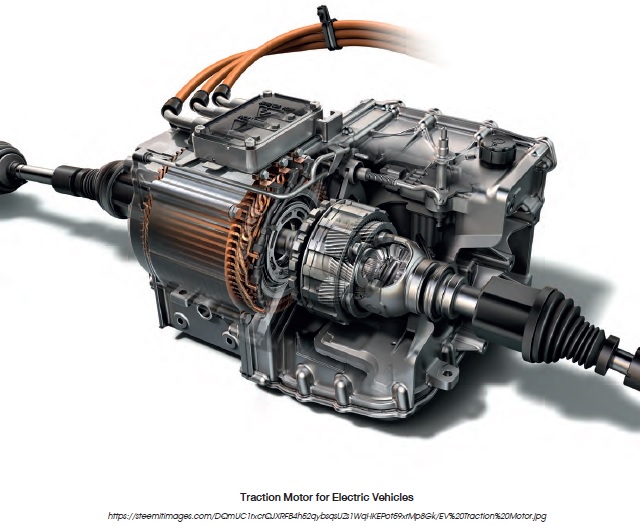 3. Electric vehicle control devices
Electric vehicle control devices such as Battery Management System (BMS), Drive Control Unit (DCU) and these devices have 2 main components which are as follow:

1) Hardware - consists of Process Control Block (PCB), electronic devices and control box. The criteria for free zone certification process consist of electronics welding on circuit boards (Surface Mount Technology (SMT), assembly and functional test.

2) Software - in the past, there was not much software development in Thailand which the criteria for developing embedded software is to test the usability of the embedded system and hardware compatibility using hardware in the loop test (HILT) method.
In addition to the aforementioned, other devices of xEV such as inverter, converter and reduction gear, TAI also has specified criteria for these raw materials as well. The more investments on these related xEV parts productions the more supports Thailand becoming the xEV production base including creating value-added productions and reducing air pollution and global warming in Thailand.

----------------------------------------------------
2. The Inspection Bodies Assessment (IB) for plant quality systems according to TISI industrial product standards
TAI supports Thai Industrial Standards Institute (TISI)'s works to reduce the processing time of certification and enhance the national competitiveness and investment capability. This service activity is to assess and accredit the plant quality systems according to TIS particular requirements. The essence of the assessment is to comply with TIS particular requirements consisting of 5 quality systems which are purchasing and control of raw materials, production process control, control of finished products, control of nonconforming products, and control of monitoring, measuring, and testing device. The benefit of assessment is to garner acceptance of products resulting the better competitiveness and market access. Once approved for accreditation the operator can submit the audit report issued by TAI to TISI with the product testing report for a license to manufacture the industrial product or license to import product for sale.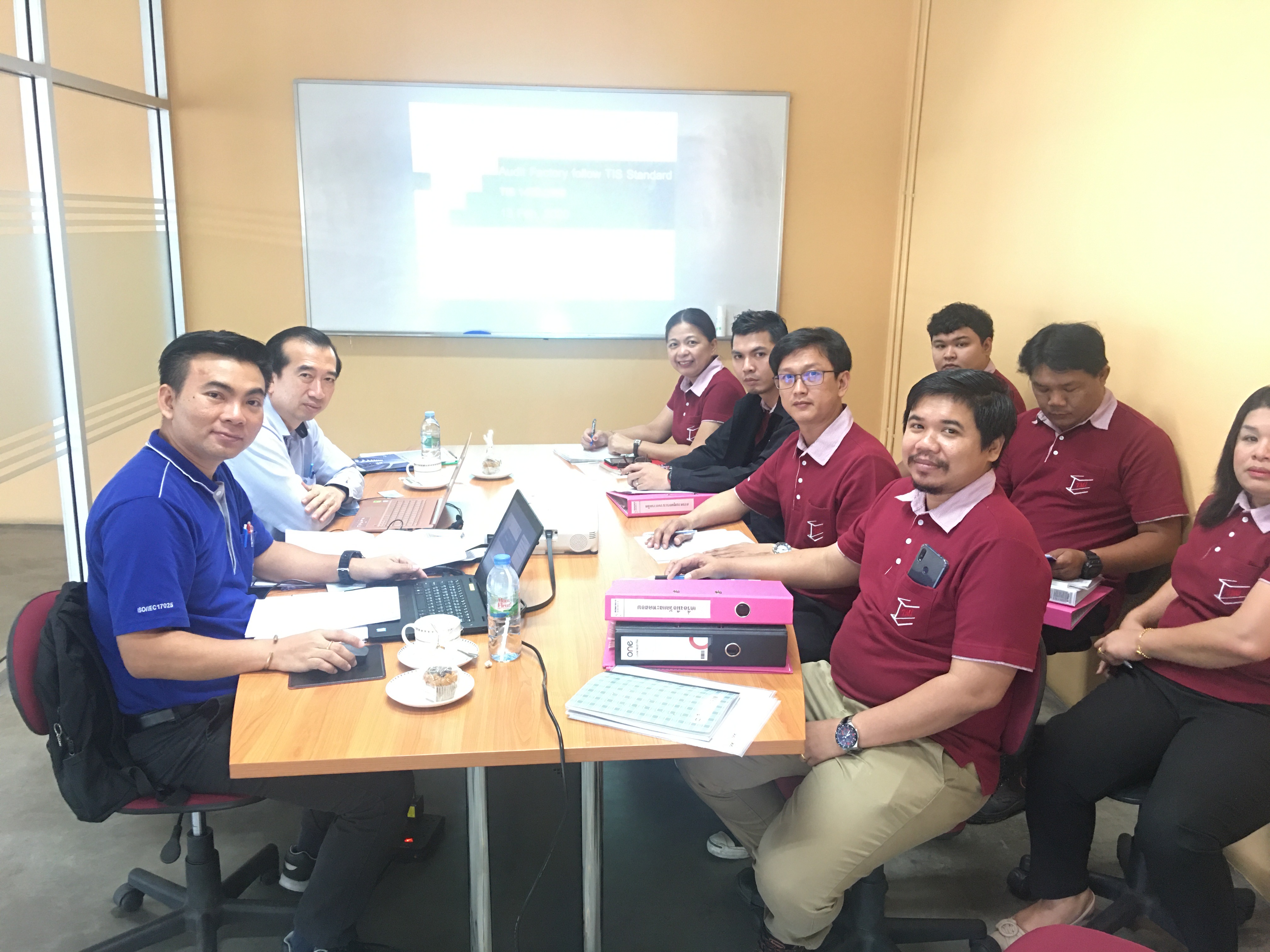 At present, TAI provides services of licensed inspection and surveillance audits in the scope area of steel and automotive parts products. And TAI is also committed to expand the scope of services to other related products including recognizing the importance of auditor competency development to support the upcoming of new technology standards such as Euro 5 and Euro 6 emission standards for light-duty vehicles, Euro 4 emission standards for motorcycles and UN ECE 117 regulation for tyres.
TAI currently received ISO/IEC 17020 accreditation for audit & assessment including ISO 9001 for Free zone auditing. Over 10 years of professional experience both domestic and foreign countries, our auditors with a service commitment, neutrality, transparency, accuracy, promptitude, and continuous improvement for the highest customer satisfaction. Our goal is to enhance competitive capability and sustainable development for Thai automotive industry. Any interested for our audit and assessment services, please contact us at 02-7122414 ext. 6601.


News more