Automakers tremble in Asia as Trump threatens Mexico tariffs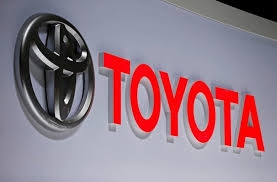 TOKYO (Reuters) - Shares of major Asian automakers and suppliers tumbled on Friday after U.S. President Donald Trump threatened to slap tariffs on imports from Mexico from next month, potentially upending a decades-old business model of global manufacturers.
For example, Toyota Motor Senior Managing Officer Masayoshi Shirayanagi said the company would have to spend over 100 billion yen annually on the development of CASE-related technologies over the coming years. "Considering the impact of CASE, we face a big risk in terms of future operating profit," Shirayanagi said at a December meeting with union leaders.
Railing against a surge of illegal immigrants across the United States' southern border, Trump said he would hit all goods coming from Mexico with a 5% tariff, and would increase that each month until reaching 25% on Oct. 1, unless Mexico takes immediate action.
The move could hit a number of global companies - including American and Asian firms - with the auto industry looking particularly vulnerable. For years carmakers have built vehicles in Mexico, taking advantage of its cheap labor, trade deals and proximity to the United States, the world's largest auto market after China.
It also looks also likely to backfire on U.S. consumers, driving up the prices of goods as varied as cars, refrigerators and television sets.
"Margins are so thin in the U.S. market right now that there's no way that any automaker is not going to pass on these tariffs to their customers," said Janet Lewis, an analyst at Macquarie Securities.
"The unknown factor is the impact on suppliers, as components can move back and forth between Mexico, the United States and Canada up to 20 times before they make their way into assembled cars."
In Japan, shares in Toyota Motor Corp fell 2% while Nissan Motor Co dropped 5% and Honda Motor Co nearly 4%. Mazda Motor Co took a bigger hit, tumbling nearly 7%. All four operate vehicle assembly plants in Mexico, producing roughly one-third of the vehicles made there.
Source: https://www.reuters.com/article/us-mexico-usa-tariffs-japan/automakers-tremble-in-asia-as-trump-threatens-mexico-tariffs-idUSKCN1T103U

News more