Toyota to build assembly plant in Myanmar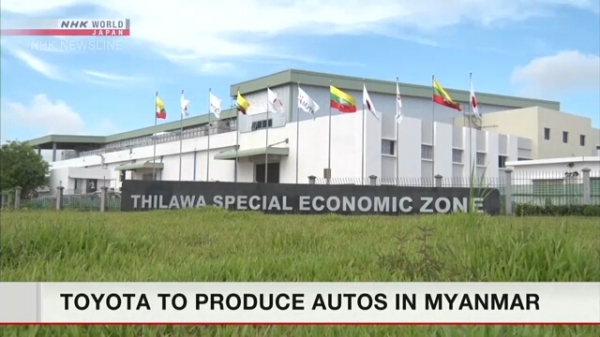 Toyota Motor has decided to build an assembly plant in Myanmar, which is sometimes called Asia's last frontier due to its high growth potential.
Car sales are expected to grow in the country, which has more than 50 million people and an expanding economy.
Sources say pick-up trucks for the local market will be assembled at the plant in the Thilawa Special Economic Zone near the country's biggest city, Yangon.
Toyota is seen investing tens of millions of dollars to manufacture thousands of trucks annually.
The company plans to start construction this year.
Japanese automaker Suzuki already has a factory in the country, and has built up a more than 50% market share.
South Korean carmakers are also starting local production.
The Myanmar government is providing tax incentives to support local production and grow its own automotive industry.
Toyota is expected to increase the variety of vehicles manufactured at the new plant and develop a supply chain.
Source: https://www3.nhk.or.jp/nhkworld/en/news/20190526_22/
News more