How to buy a used car?
Articles_News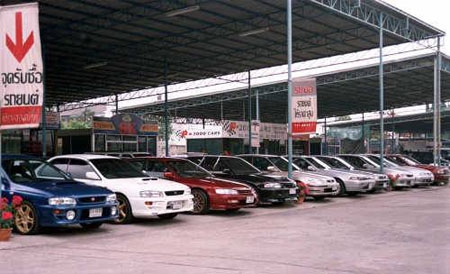 To buy a used car, you should have some knowledge on hand which is useful for you to inspect the car you have eye on and avoid deceit from some tricky sellers, though there still have trustful sellers out there.

6 things you need to check before buying a used car

1. Year of bought or made: For the quite new used car, it is indicated from the driving distance or mileage and the condition of that car. However, for the old car, the engine condition will indicate if this car is worth to buy. You also need to check if it has been involved with any accident.

2. Body Condition: It is difficult to repair car body as same as the original condition. Thus, you have to check if it has been in any accident. You have to inspect it; thoroughly. All gaps between each part must not larger than normal and there must not have any mark.

3. Check all seams: Additionally, all seams also need to be checked, if they are normal. Thus, if you have this data, it will help you to compare these seams. You can gather this data from any showroom nears you for the car with same model.

4. Additional system installation: If there is any additional system installation in this car, you must check if electric wiring is correct and in good condition because this can impact to electric system of the car; for example, audio system, alarm system, etc. If that car has overmuch system installation, you should avoid buying it.

5. Select original condition: The car with original condition and without or less modification is easy for inspection; for example, if this car uses the same tire size as pre-installations', this means there is no over modification that distorts suspension. To buy a used car, you should select the one with good condition and no modification.

6. Choose the certified used car: Nowadays, there are many inspection service centers to inspect the condition of used car. This is a choice for buyer who is not an expert. They are able to check the condition of your car and engine. They can check if this car has been modified or registered. You will receive a certification after the inspection is completed and passed. This will be the data for your decision making whether to buy this car or not.
After buying your used car, the good maintenance is required to prolong its useful life and avoid unnecessary cost. Thus, this used car will worth for what you pay.
This is only preliminary information for buying a used car. The buyer needs to consider, wisely, and has some knowledge, as well. The expert takes times to have such experience and learn from the real used car. At present, it is convenience because there are many inspection service centers for you to choose and get your car inspected.

Thanks from : Trusteecar Inspection / www.trusteecar.com


News more